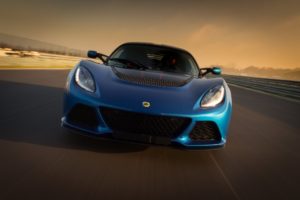 UK's most advanced composites manufacturer at Advanced Engineering 2018 (Stand M110)
Market-leading products come from better design, better manufacture and better service. At Creative Composites, we help our clients stay at the leading edge of what can be achieved with composites with our unique combination of all three.
Better Design
We are skilled at collaborating with, and complementing the skills of, in-house client design engineers.  Together, we advise, create, and refine efficient, effective designs for manufacture.  Successful product development is at the heart of what we do, with a responsive team of experts capable of delivering new, repeatable, unique products, from prototype build right through to full production.
Better Manufacture
Creative Composites owns and operates the largest compression mould press in the UK.  It sits within our purpose built 140,000 sq.ft premises alongside the rest of our state-of-the-art equipment which helps us provide solutions for low, medium and high volume requirements.  Our expertise in producing exceptional composite components comes from our commitment to investing in only the best, new plant and machinery, to ongoing continuous improvement, and to using nothing but top-quality raw materials in our processes.
Better Service
We work hand-in-hand with some of the world's most demanding global brands. Exceeding expectations is our objective, so we invest heavily in our dedicated Quality Engineering and Customer Service teams.  This attention to detail extends to logistics and packaging with dedicated account management and custom-made solutions assembled in-house, guaranteeing an optimized supply chain.  Successful, long-term customer relationships, consistent delivery performance and being flexible to meet demanding schedules and urgent requirements are our hallmarks.  Our customer-focused approach ensures that we take care of our clients' needs, every day.
Product Showcase and Forum Participation
Come and see us on Stand M110 at Advanced Engineering, NEC, 31st October-1st November.  We are showcasing components that serve a range of industries, including automotive and rail, and are also presenting the advantages of our composite solutions and processes at the Composites Forum for Rail on Thursday 1st November at 1.30pm.